Shimmy Upskill is a video game that teaches digitally illiterate garment workers basic digital skills. The lessons are...
This work was completed as part of a one-month quartier21 artist-in-residency during the Technosensual exhibition at the MuseumsQuartier in Vienna, Austria. In...
Becky Stern made embroidered patches to memorialize Beatrice. The sweet kitty lived a long and adventure-filled 17 years...
Sometimes we need secret codes to communicate with our friends, partners, or colleagues while in the company of...
This project from Joanna Berzowska describes a series of reactive body-worn artifacts that display their history of use...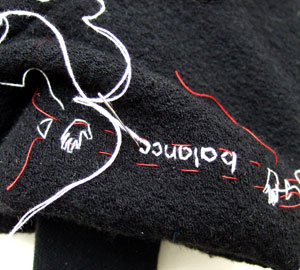 The aim of the Greetometer Handshake Trainer (from Meg Grant) is to have computers to teach humans how...
Back to Top