This project from Joanna Berzowska describes a series of reactive body-worn artifacts that display their history of use...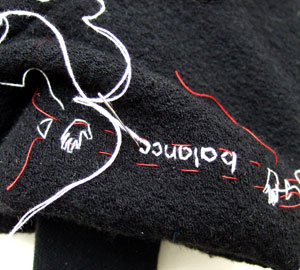 The aim of the Greetometer Handshake Trainer (from Meg Grant) is to have computers to teach humans how...
Lisa Stark designed and wrote the core curriculum for the Wearable Tech + Fashion Design for the Girls Who Code Campus program....
Please submit the Title, Abstract, and Author(s) by February 12th 2019 (AoE). You have time for the submission...
Costurero Viajero is Costurero Viajero was created by Artesanal Tecnológica, a research collective, led by Tania Pérez-Bustos and...
Due to multiple requests, we extend the deadline for the submission of the workshop proposal until February 19th 2019...
Craft practices such as needlework, ceramics, and woodworking have long informed and broadened the scope of HCI research....
"The craft of carpentry relies on joinery: the connections between pieces of wood to create multipart structures. In...
"The Making Core Memory project is a design inquiry into the invisible work that went into assembling core...
"Crafted Logic is part of a larger research into creating electronic components from scratch. The piece consists of...
Back to Top